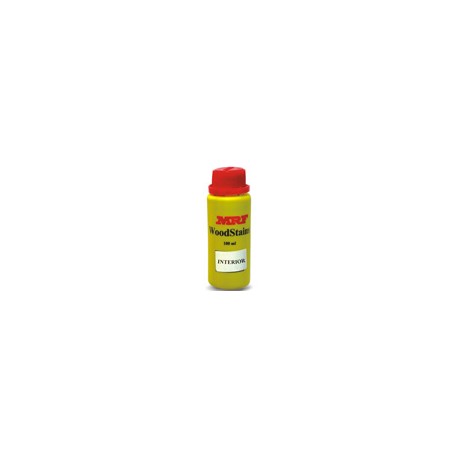  
MRF Interior Wood Stain is a solvent based, wood stainer exclusively for use on interior wood. The wood stain is translucent. While the stain provides a hue to the wood, the natural wood grains are still visible, giving it a rustic appeal. It is avaliable in a wide range of shades and can be used along with PU, Polishes and Melamine.
Features
Enables staining of wood to colours of your choice
Can help match variations in colour of the wood
Fast drying
Colour fast in the shade
Compatible with most wood finish top coats and sealers
Can be inter-mixed to produce different wood hues
Wide range of colours
Limitations
This product is a wood stain and not a final finish. The wood stain application must be protected by a top coat such as PU, Polish or Melamine.
Interior wood stain is not recommended for use on exteior woods as it is not colour fast under sunlight.
Application
Sand the surface of the wood using open coated aloxite sand paper of grit 120 along the grains of the wood. For hard woods, it might be necessary to sand using a coarse grit such as 80.
Wet the surface using a damp cloth. Allow the water to soak into the grains. Once the grains have swollen to the maximum, sand again using open coated aloxite sand paper grit 120 along the grain.
Allow to dry and sand using open coated aloxite sand paper of grit 180 along the grain.
Use the wood stain directly to attain a dark tone. Dilute with suitable thinner (NC or PU thinner depending on the top coat) to get a lighter tone.
Soak a cotton rag in the wood stain. Wipe the wood surface with the rag along the grain with a smooth sweeping motion.
Make sure not to place the rag at one spot for too long. This will lead to a patchy finish.
The coating system can be applied once the stain has dried for 4-6 hours, depending on the ambient conditions of temperature and humidity.
No customer reviews for the moment.
Customers who bought this product also bought:
16 other products in the same category: