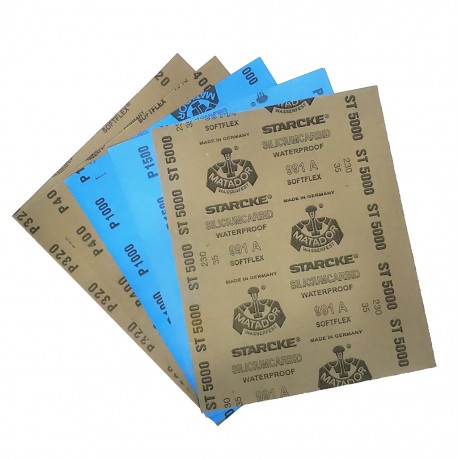  
Matador 991A Softflex Waterproof Emery
9"x 11" Silicon Carbide, Close Coated, Latex Emery Papers for Wet or Dry Sanding and Manual or Machine Application.
Made in Germany.
Security policy
Delivery policy
Return policy
Features
Exceptionally long lasting
Fast cut and high rate of material removal
Strong backing paper gives very long life
Electro coated - making each abrasive grain stand out
Very Flexible and easy to handle
Waterproof - one of its application is wet sanding
Areas of Application
Metal
Wood
Lacquer, Paint, Body Filler, Putty
Plastics
Glass
Stone
Ceramics
Leather, Rubber
No customer reviews for the moment.
Customers who bought this product also bought:
16 other products in the same category: