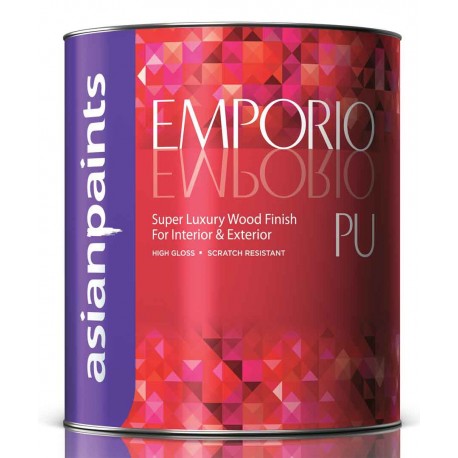  
Asian Paints Emporio PU Clear Matt 1Kg
Asian Paints Emporio PU Matt - A Rich Matt Finish coat for Interior and Exterior Wood.
Security policy
Delivery policy
Return policy
Emporio PU (Polyurethane) is an excellent choice when you want to protect expensive Teak, Walnut, Wenge or other exotic woods from the elements. It has good UV resistance and excellent sealing properties against water, moisture and humidity. PU retains it finish over prolonged exposures to UV. PU Matt and Glossy finishes for wood.
Emporio Clear PU Finishes are used to protect wood while retaining its original grains by creating a transparent polyurethane film over the wood. 
Asian Paints Emporio PU
is a fully imported wood finish product from the masters of wood finishes in Italy - Renner.
Emporio PU has the advantages of
High Clarity
Abrasion Resistance - Extremely durable
Superior Film Toughness - High Impact Resistance
Excellent Scratch Resistance
Faster Drying time
It is available in Glossy, Matt and Sealer variants in both clear and opaque finishes.
How to apply PU coatings to wood.
Materials Required
Application
Prepare the wood by dry sanding with emery grit 80 to smooth the grains and undulations on the surface. Sanding should be done along the grain.
Look for dents, cracks and aberrations on the surface and correct them. Dents and similar aberrations can be repaired using transparent or pigmented wood/dent fillers. Fillers can be pigmented using wood stains and powder pigments to get the desired results. Discoloured areas can be coloured to match the wood using wood stains and powdered pigments. This is an informative article on how to stain wood.
Once major imperfections are removed, dry sand with emery grit 120 to get a smoother finish.
Switch on the compressor to get the required PSI. (Here is an excellent article on how to spray paint using a paint gun and a compressor). Connect the spray gun to the compressor.
Wipe clean the surface to be sprayed using a dry cotton cloth.
The Sealer can be tinted or transparent depending on the desired final finish.
Pre-preparation For Porous woods
Mix the Sealer base and hardner in the given proportion without adding thinner. (All Mixes must be consumed within the prescribed pot life)
With a muslin/cotton cloth apply sealer mix along the grain on to the entire surface maintaining uniform thickness.
After the sealer has completely cured and hardened, sand the flat surfaces with 180 grit free cut/ open cut emery using an emery trowel. For uneven, round, carved etc surfaces, 3M hand pads/scotch brite hand pads equivalent to 180 grit can be used. All excess sealer must be sanded and removed completely to get a smooth uniform surface. Wipe the thus surface clean.
The rest of the procedure is the same as for regular woods.
For Regular woods
Mix Sealer base and hardner along with 10% - 15% thinner. Pour mix into the spray gun.
Spray the sealer onto the surface.
Clean the spray gun.
Wait for sealer to cure and harden.
Sand with emery/hand pad grit 600. Wipe clean.
Additional coats of sealer can be applied for a smoother finish.
Mix Top coat (Matt or Glossy or Mix a of the two) base and hardner in the given proportion along with 10% - 15% thinner. Pour mix into the spray gun.
Spray mix onto the entire surface. 
Wait for top coat to cure and harden. 
Sand with emery/hand pad grit 800. Wipe clean.
Spray a second coat of the top coat.
Wait for top coat to cure and harden.
In case of gloss finish, additional top coats can be added by sanding with 1000 grit emery between coats.
Gloss top coats can be further buffed using rubbing compounds to get a high gloss finish.
Notes
If the wood is previously coated, remove the coating by scraping and a paint remover. Ensure the paint remover has completely evaporated before coating. 
Ensure exterior woods are coated from all sides.
Product Technical Details
Mixing Ratio : Resin : Hardner : Thinner - 100 : 50 : 15 By Volume
Recommended Thinner : Emporio PU Thinner
Pot Life : 90Minutes
Flash Off Time : 15 Minutes
Recoating Time : 3-4 Hours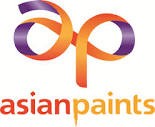 Data sheet
Material

Polyurethane

Finish

Matt

UV Resistant

Moderate UV Resistance

Non-Yellowing

Yes

Scratch Resistant

Excellent

Water Resistance

Excellent

Coverage

70 - 80 Sqft / Ltr / Coat

Colour

Clear

Clarity

Good

Recoating Time

2 - 3 Hours

Method of Application

Spray

Pack

2 Part - Resin + Hardner
No customer reviews for the moment.
Customers who bought this product also bought:
16 other products in the same category: